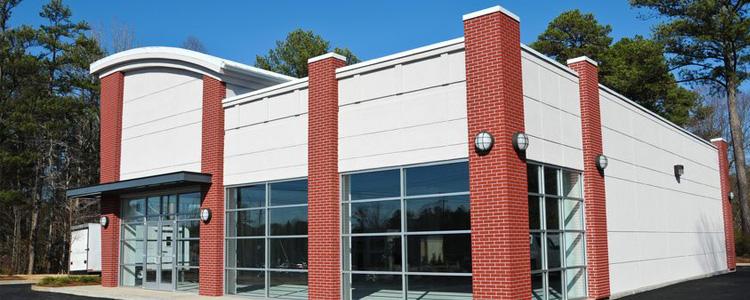 Commercial Real Estate Appraisal Order Form (Appraisal for Financing)
Commercial Real Estate Appraisal Order Form (Other than Financing)
Commercial real estate matters can be complicated, but getting an appraisal on commercial real estate need not be. We provide timely affordable service and an easy order process.
Whether you need a full inspection and formal detailed appraisal for financing, or want just want a streamlined valuation report to make an informed decision before placing your property on the market, we offer cost-effective options.
In many situations, an inspection and full formal appraisal report is more than what may be needed. Let us know if you are interested in an alternative such as a Desktop Appraisal or a Market Study. These popular options, when sufficient for your needs, save time and money.
All our commercial appraisals are conducted by Certified General Commercial Real Estate Appraisers. They are fully compliant with all state and federal regulations, industry standards and best practices, and are in accordance with the Uniform Standards of Professional Appraisal Practices.
Let us know about your commercial real estate appraisal need, and we will be happy to provide you with a free quote.
Agricultural
Airparks and Airports
Asset Management
Auto Dealership
Auto Repair
Auto Body Shop
Bed & Breakfast
Car Wash
Church
Development
Due-Diligence
Easement Analysis
Eminent Domain
Estate Settlement
Gas Station
Golf Course

Commercial Development
Highest and Best Use
Hotel, Motel, Lodge
Industrial
Insurance Valuation
Litigation Support
Marina
Market Analysis
Medical Office
Mineral Rights
Mixed Use
Mobile Home Park
Multi-Family
Nursing Home
Office
Portfolio Valuation

Quarry
Resort, Theme Park
Restaurant
Retrospective
Retail
Shopping Center
Skyscraper
Special Use
Storage Facility
Sub-Division
Subject to Completion
Tax Valuation, Appeal
Vacant Land
And more.